"Dr. Kusman is the best in Tucson! The staff is amazing and I couldn't be happier with their customer service! Thank you!" -Monique G
At Facial Artistry & Aesthetics, our goal is to help you look and feel your best. 
Our Owner and Medical Director, Dr. Barry Kusman, is a fellow of The American College of Surgeons and has assembled a highly qualified team of providers with over 50 years of combined aesthetics experience. We pride ourselves in using the most advanced techniques available to ensure our clients achieve their desired results.
At Facial Artistry & Aesthetics, we use only the most innovative and effective, FDA-approved products. As a result, our services are safer, more affordable, and less invasive than plastic surgery. Our focus is to educate our clients and create a customized treatment plan catered to their needs. We promise you'll leave our office with nothing short of stunning, lasting results. To see what we can do for you, please schedule a consultation with us today!
Our Philosophy is "Less is More"
Our focus is on sculpting and refining the face and body to help enhance your natural beauty, not eclipse it.
At Facial Artistry We Treat You Like Family
With over 120 perfect, 5-star reviews, it's no wonder we are Tucson's Favorite MedSpa! 
Our practice seeks to deliver an exceptional experience from the moment you walk into our office, until the moment you see us again. A relaxed office setting and superior customer service are just a few things we offer that make us the best.
I firmly believe in the principal "less is more." My goal is to enhance your beauty, leaving you with natural, flawless results.
Tucson's Top Rated Facial Rejuvenation & Aesthetics Physician
Specializing in "The Golden Standard of Facial Rejuvenation & Aesthetics" using the most advanced techniques available.
As founder and the Medical Director of Facial Artistry & Aesthetics, Dr. Barry Kusman, M.D. F.A.C.S, has over 35 years of clinical, surgical, and teaching experience.
Dr. Kusman's thorough knowledge of anatomy, artistic talent, and attention to detail enable his skillful and precise use of neuromodulators and fillers to minimize lines, wrinkles and volume loss of the face. Dr. Kusman customizes all treatments according to his patient's individual needs and personally administers all treatments. His patients consistently experience exemplary results with the restoration of a natural and youthful appearance.
Dr. Kusman has been recognized by the International Association of Health Care Professionals as a Top Physician in Facial Rejuvenation and Aesthetics and has been spotlighted in the Leading Physicians of the World. He is a fellow of the American College of Surgeons. He is on the faculty at the University of Arizona, College of Medicine, and is a certified Medical Laser Technician and Laser Safety Officer. He has been listed in the "Who's Who," in the State of Arizona.
Dr. Kusman is wholeheartedly committed to offering the highest quality care in a safe and compassionate environment. He continuously seeks and implements state of the art technology in his practice, and he and his highly trained staff regularly complete rigorous continuing education in the most current approaches to patient care and customer service.
If you're not one to tolerate pain, the idea of getting a needle injected into your face can be daunting!…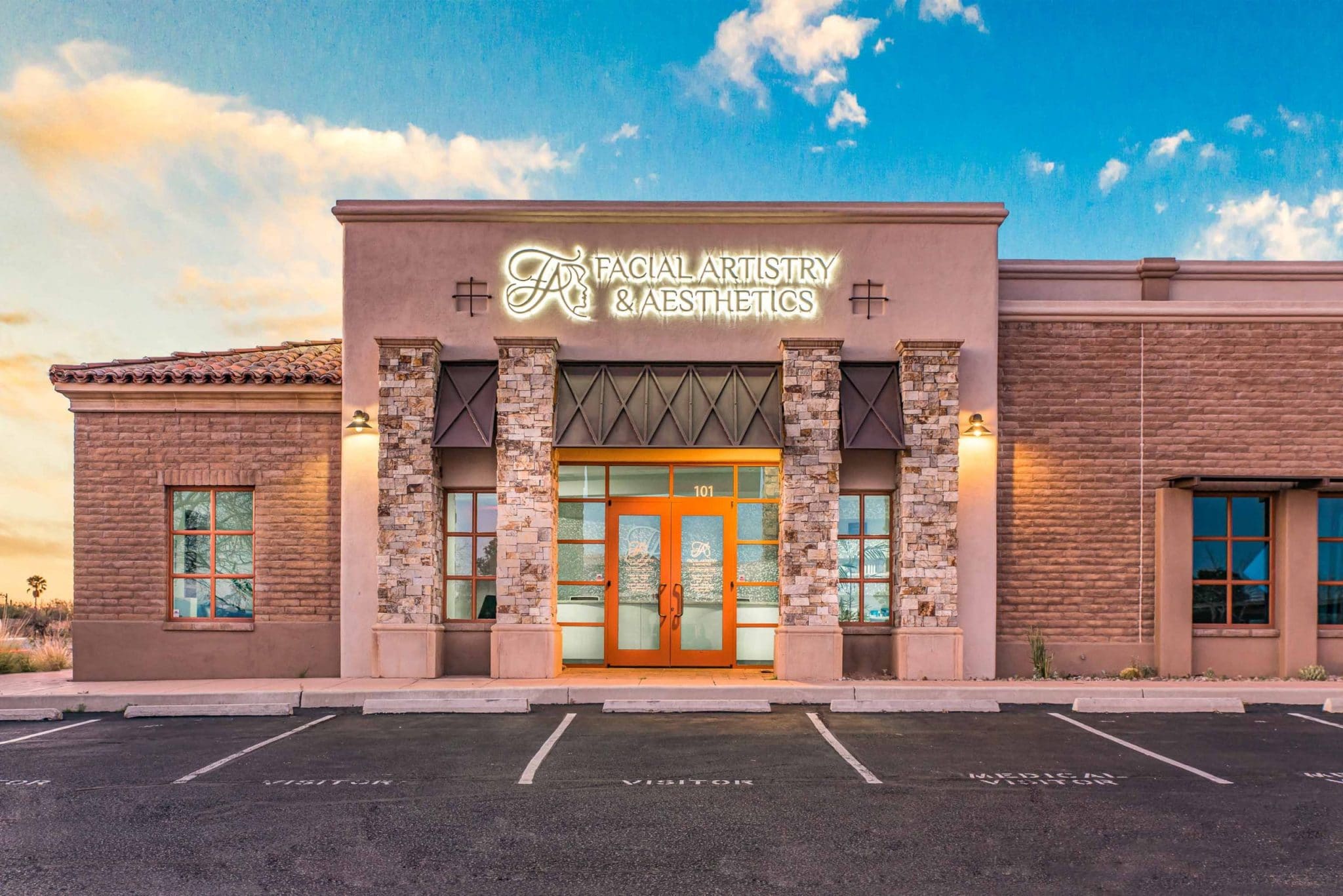 From the entire staff at Facial Artistry & Aesthetics, welcome! We are so glad you decided to give us a…
What Our Clients Are Saying
"Dr Kusman is a talented compassionate intuitive practitioner. He listens well and I always leave feeling like my expectations were exceeded. His office staff are very friendly and professional
I went to Facial Artistry for an IV drip after seeing their post on Instagram. I had never had an IV before but have heard a lot about the benefits so I wanted to give it a try. I wasn't sure what to expect but the friendly staff and the calming office space put me at ease right away. I will definitely be returning soon.
I would not even consider letting anybody except Dr. Kusman touch my face! If you are looking for the best he will never disappoint. Thanks Doc.
Another great outcome for me today at Facial Artistry! Dr. Kusman loves his work and it shows in my face every time I visit his office. Thanks Dr. Kusman for helping me to "turn back time"! I'll be back!
I travel from Phoenix to Tucson to see Dr. Barry Kusman because of his quality of work. He produces a natural, sophisticated look that results in people noticing I look better but not knowing why. He points out facial aspects that I've thought about improving, and doesn't push products or his ideas.
Visit Facial Artistry & Aesthetics to learn what we can do for you. Under the guidance of Master Injector, Dr. Kusman, we promise appealing, natural looking results that enhance your true beauty.